Experience Life at Great Lakes
The work is rewarding, the culture is fulfilling, and the benefits are second to none.
Our associates have already experienced life at Great Lakes – here's what you can expect.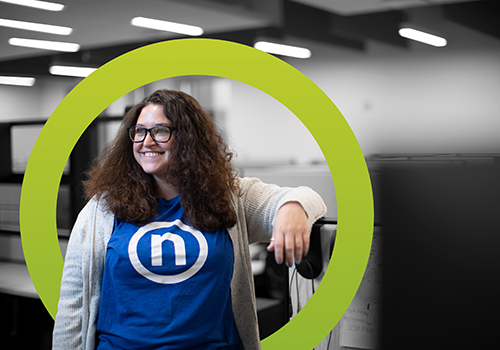 The Culture
Rebecca Was Promoted
To Rebecca, Nelnet means opportunity. She used Nelnet's performance-based incentives to grow personally and professionally – leading to promotions and success at every turn.
"Before starting at Nelnet, I had never worked in a call center environment and was not sure how successful I would be. I quickly realized that Nelnet not only provides a lot of support to help you be successful, but also rewards hard work with performance-based incentives and the opportunity for promotion."
– Rebecca, Team Leader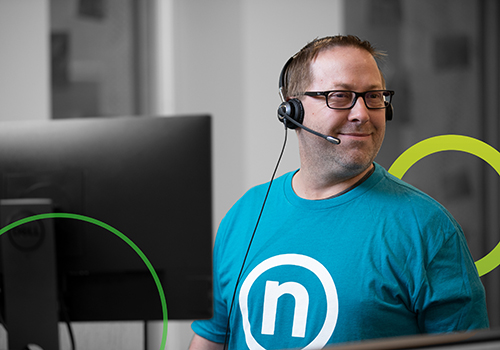 The Work
Stuart Loves His Job
Stuart appreciates working for a company that helps people achieve their dreams, and loves that he can grant peace of mind to the customers he serves.
"What sets Nelnet apart is how they care about and treat their associates and customers. It's great to be in a role where I can make things easier for people to understand and help them reach their goals."
– Stuart, Advisor
I started off as a temp four years ago, and I've moved up since then. It's nice having a flexible schedule, and they're so understanding when you're going through something personal. It's like a big family here.
My co-workers and my team are the best part of my job. Seeing them develop and advance in the company, and seeing people who I've trained become leaders and trainers themselves is the most satisfying thing. It makes me feel like I've done something right.
Nelnet associates can pick and choose the benefits and perks that match their lifestyle. From generous health care to tuition reimbursement, we've got you covered.