This year marks the 45th annual Lincoln Marathon and Half Marathon, and Nelnet's marketing team was happy to be involved in rebranding the historic event. Up to 15,000 people run this race every year and it brings in millions of tourist dollars. It's important that the race branding reflects not only this exciting event, but also the city that plays host to so many people who are unfamiliar with it.
With all this in mind, the marketing team wanted runners to remember the 2022 Lincoln Marathon and Half Marathon as the best marathon that they had ever run, and to make plans to come back again. The branding that came out of this project showcased the race as Lincoln's Marathon, since it's a race for the runners, as well as the neighborhoods and citizens. The new look shows that the race isn't just a tour of the city's landmarks, but a celebration of the communities and people that make Lincoln special.
The vibrant colors and streaking ribbons help bring to life that idea the Lincoln Marathon is an annual opportunity to open our homes, businesses, and streets to others, and show­ing our civic pride. Take a look at how the new branding is brought to life.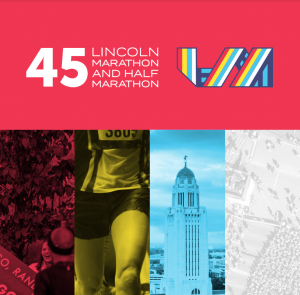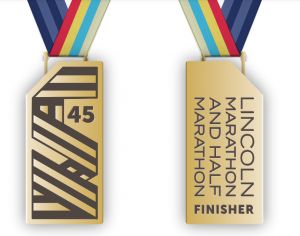 Learn more at https://www.lincolnmarathon.org/