The American Marketing Association in Lincoln, Neb. held its annual Prism Awards in May 2022. Each year an AMA chapter from another city judges award entries from local agencies and corporate marketing teams. Awards are judged based on how well the campaign elements, strategy, tactics, and/or research meet the primary challenge and objectives to produce measurable success.
This year, Nelnet Marketing won the coveted Prism Award – the top award based on points – as well as the secondary award – the Sterling Award – in the Website Design category, for a sweep in the large business category. Nelnet won three additional Prism Awards in other categories: B2B Marketing Campaign, Consumer Marketing Campaign, and Virtual Event.
Here's a rundown of this year's award-winning work:
For B2B Marketing Campaign – CompuDance Acquisition Campaign
Nelnet Payment Services partnered with CompuDance, a major dance studio software company located in the New York City area on this campaign. Entitled "One Change, Endless Cha-Ching," this campaign positioned our payment services as the best and most efficient option for dance studios using CompuDance software. Working with a Value Added Reseller for Nelnet Payment Services, this was essentially an end-user campaign for our B2B client's client. Sound confusing? Maybe, but it's not. It hit the mark like a true Broadway star.
For Consumer Marketing Campaign – Nelnet Customer Service Recruiting Campaign
Nelnet was tasked with hiring a large number of customer service representatives to support federal student loan borrowers returning to repayment. While repayment is still on pause, this campaign helped us attract and hire representatives who share our service-focused mission using a message of "You can, too." This also played well in the campaign when we used real associates talking about the real benefits of #LifeAtNelnet: "Kany has day-one benefits. You can too." The campaign was reinforced with a message of "Love where you work." This campaign used the enthusiasm of our current associates to attract other service-oriented prospects.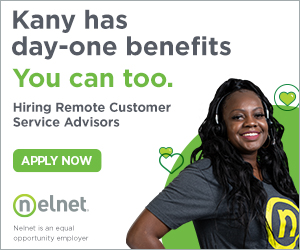 Text on image says Kany has day-one benefits, and you can too! Hiring remote customer service advisors. Button Apply Now. Nelnet logo with disclaimer text below it saying Nelnet is an equal opportunity employer.
For Special Event – CampusConnect User Conference
The CampusConnect User Conference is Nelnet Campus Commerce's annual user group meeting – and it was held virtually in 2021. While typically about 100 clients attend the meeting in person, we attracted 400+ clients to join us virtually for three days of learning, connection, and a little fun with video sessions. Through various communication channels (email, in-product, and direct mail), we were able to increase our reach, expand participation, and create an experience that clients were very happy with.
Website Design – NelnetEnergy.com
Nelnet Renewable Energy's website for community solar prospects and customers launched during the pandemic in spring 2020. That year, we learned more about our target audience, how community solar works and the benefits it offers, and how to better explain our service to prospects and subscribers. In a spring 2021 site relaunch, we applied those learnings, along with extensive user experience research to reorganize and simplify the site. We also created a simple "Plug Into" theme to help users key into the benefits of community solar that were most important to them, added a colorful new illustrative style, and added a user-friendly parallax scrolling design to engage visitors.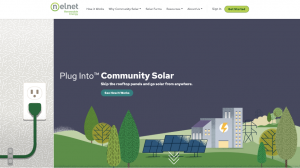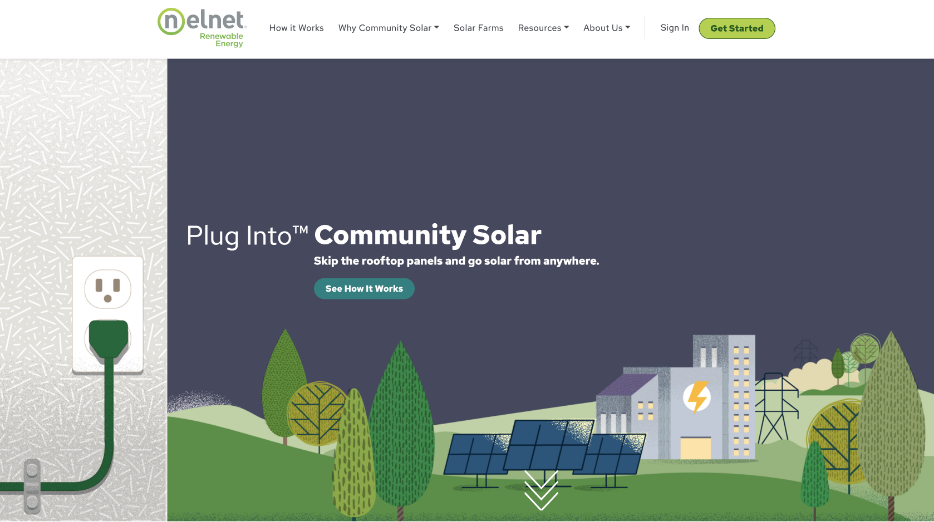 Text within image: "Headline: Plug Into Community Solar. Skip the rooftop panels and go solar from anywhere. Button: See How It Works"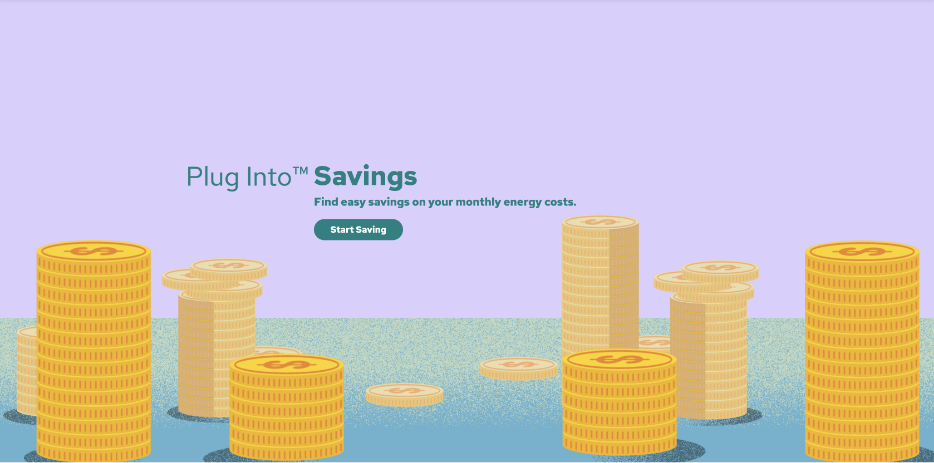 Text within image: "Headline: Plugin Into Savings. Find easy savings on your monthly energy costs. Button: Start Saving"
Website Design – NelnetInc.com
Prior to 2021, Nelnet had a brand issue. When people thought of Nelnet, they thought student loans – but we're so much more. Plus, many of our partners, clients, and customers knew us under other brand names, but didn't understand our connection to Nelnet. To address this confusion, we built and launched our first corporate website aimed to unify our brand, better tell our story, and help prospective associates, clients, and customers understand everything Nelnet does by displaying it in a unified site experience.
The new site's design is user-friendly, fresh, and bold. Our new site makes it easier for potential and current partners to explore Nelnet's business capabilities, solutions, and businesses – and for prospective associates to learn who we are and all the things we do. (It probably cleared up a few things for many current associates, too.)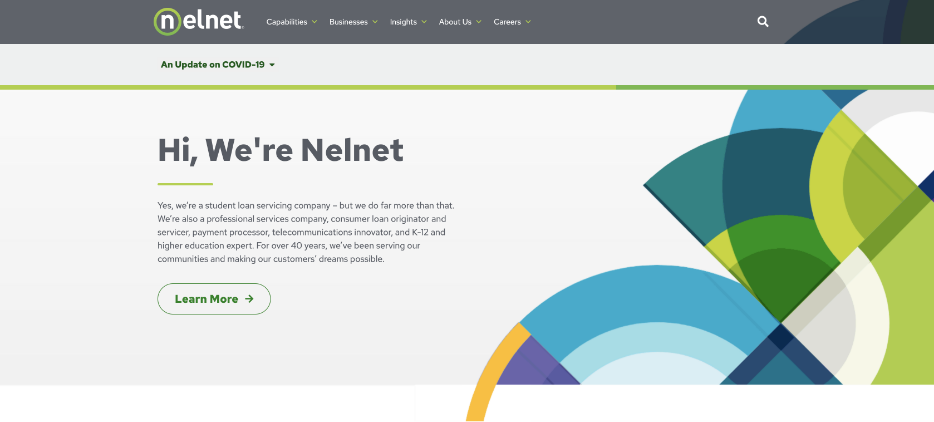 That sums up Nelnet's wins at this year's AMA Prism awards. We were proud to have so many of our Marketing team's campaigns and projects recognized – and we're already working on next year's entries. Stay tuned.